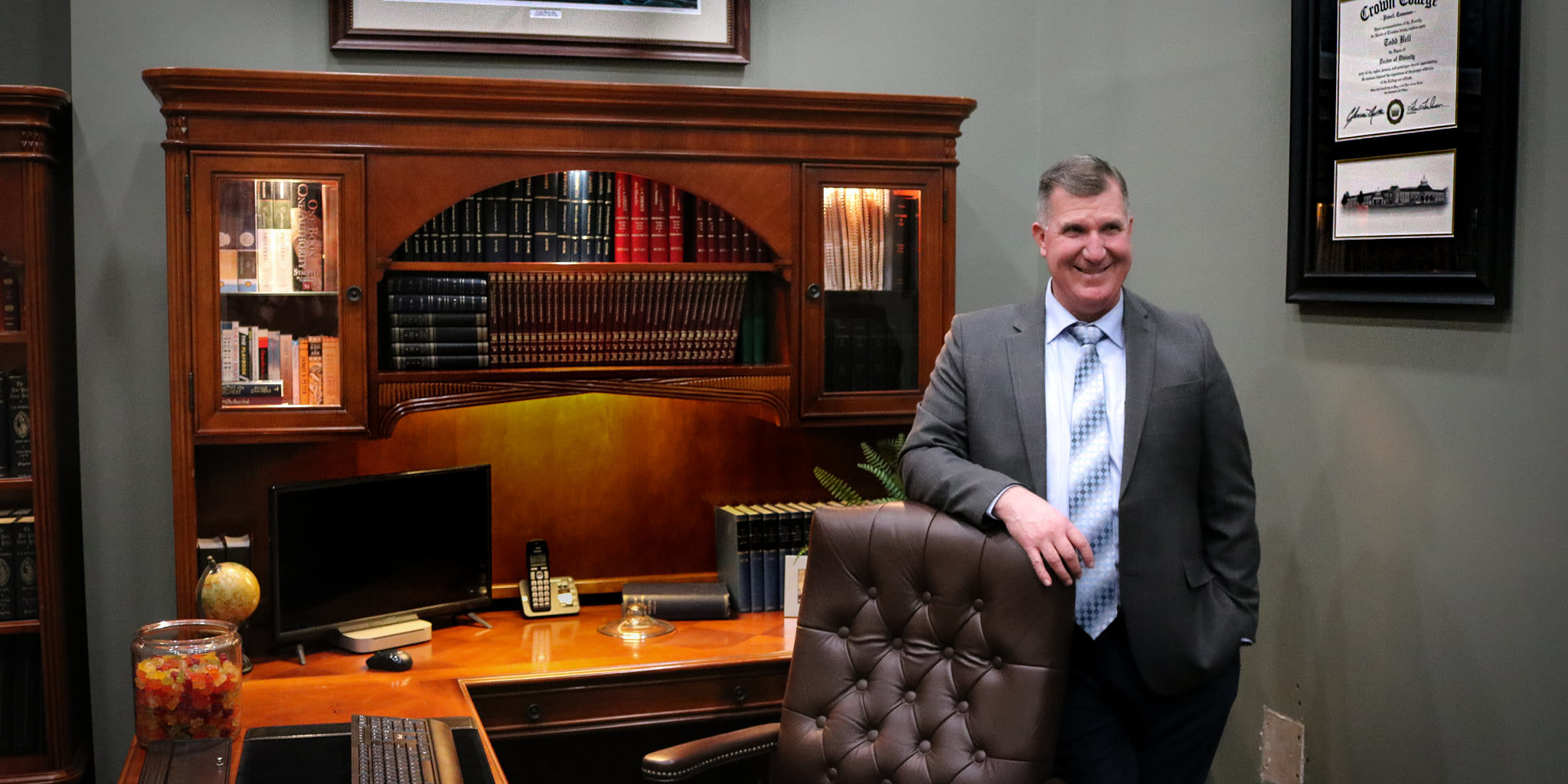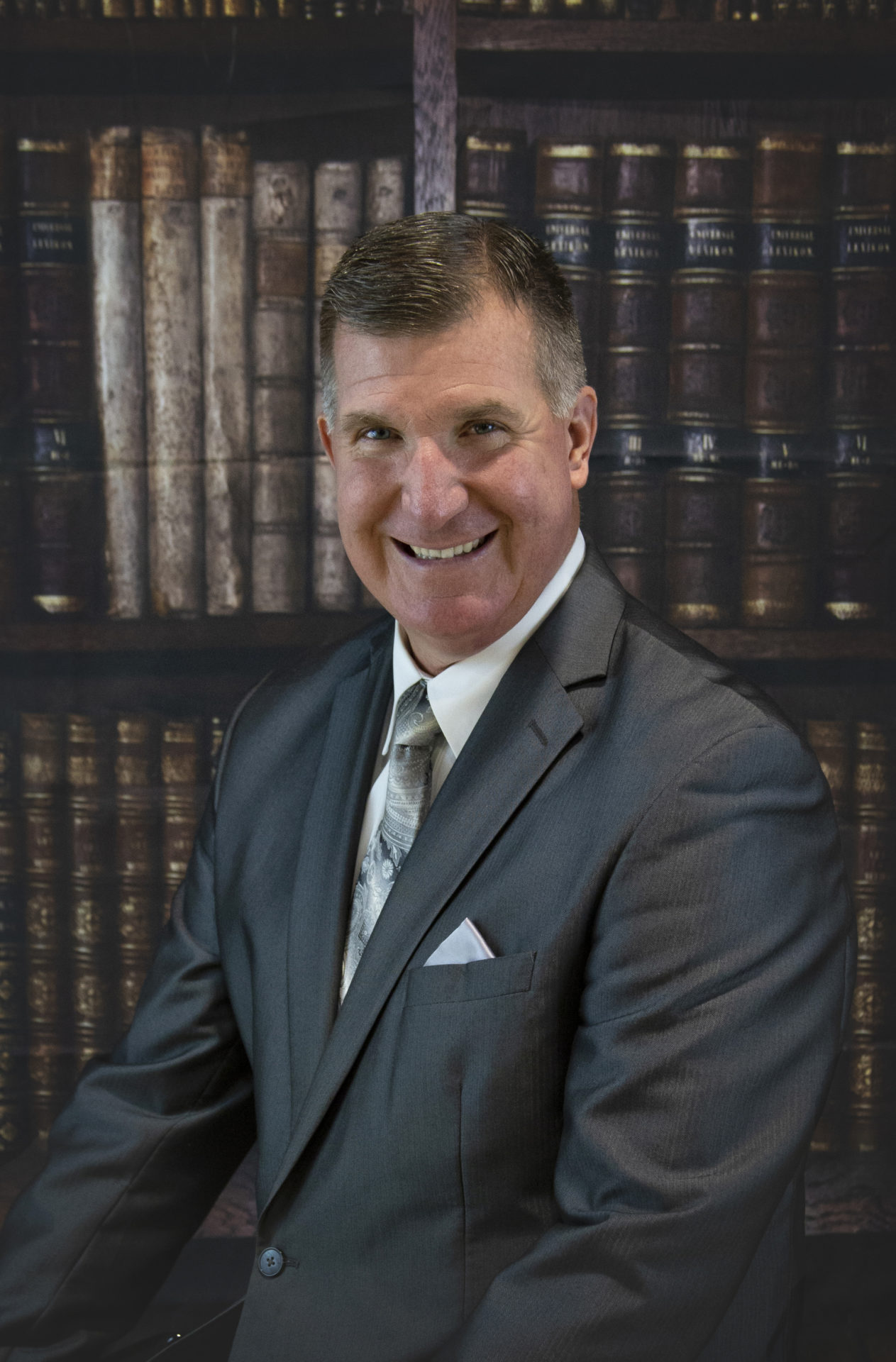 Pastor Todd Bell
Pastor Todd Bell was born on October 20, 1969 in Lakeland, Florida. He and his wife, Amy, have four children -  Elisabeth, Benjamin, Cherith, and Abigail. Todd was saved at the age of six under the preaching of J.B. Buffington. He received an Associates Degree for Machinist from Haywood Community College in Clyde, North Carolina, May 1989; a Bachelor of Theology Degree from Trinity Baptist Bible Institute in Asheville, North Carolina, in May 1994; and was honored with a Doctorate of Divinity from Crown College, in Powell, Tennessee in May 2015.
In 1989, Pastor Bell was employed by Asheville Industries in Asheville, North Carolina, as a machinist that worked on Government contracts. In 1994, God called Pastor Bell and his family to the state of Maine to plant Independent Fundamental Baptist Churches. After eighteen months of deputation, they moved to East Millinocket, Maine in January 1996, where they started and established the Tri Town Baptist Church. In August 2000, under Pastor Bell's leadership, the Tri Town Baptist Church started the Church Hill Baptist Church in Augusta, Maine. Since that time, the Church Hill Baptist Church has continued planting churches and also is sending preachers out to serve in struggling churches and to help them become God-honoring churches.
In 1998, God burdened Pastor Bell's heart for "Reaching the Next Towns". This burden and vision birthed the Wings with the Word, Inc. aviation ministry. With the use of airplanes, Pastor Bell has been able to start more than one church at time. He also uses the aviation ministry to encourage and edify other men of God all over the New England area. Pastor Bell has 2,500 hours total flying time, 557 of those hours are in multi-engine aircrafts. He is currently a private, instrument, multi rated pilot. He has flown single engine Cessna's, single engine Pipers, and multi-engine Cessna's (310 and 402). All of these flying hours have been built by flying all over the state of Maine and around New England.
In August 2003, the Bell family moved to Sanford, Maine where they started and are currently pastoring the Calvary Baptist Church of Sanford. Under the leadership of Pastor Bell, the Calvary Baptist Church has started the Island Baptist Church on the island of Islesboro, Maine; the First Baptist Church of Jackman in Jackman, Maine; the Providence Baptist Church in Fort Kent, Maine; and the Gospel Light Baptist Church in New Vineyard, Maine, and Hope Bible Baptist Church in Whiting, Maine. In 2010 God burdened Pastor Bell to start the Sanford Christian Academy. Numerous children have been educated in a Godly atmosphere. Pastor Bell also leads his congregations to support missions through faith- promise giving, and to love reaching the world with the Gospel. His church is active in soul-winning, discipleship, and training servants of the Lord.
Pastor Bell has faithfully served the Lord since 1989 when God called him to preach. Todd and his family have joyfully served the Lord in Maine since 1996.